New Protective Caps and Wrenches Offer Major Installation Advantages
Now available for Commercial Concealed sprinklers VK4621 and VK4921 and Residential Concealed sprinklers VK494 and VK498. COMING SOON for Residential Concealed sprinkler VK496.
Viking's new design for the commercial and residential concealed sprinklers feature an innovative cap and wrench design and a cap removal tool. The cap and wrench have recently been enhanced to offer even MORE installation benefits!
The VK4621 and VK4921 each feature a K-factor of 5.6 (80.6) and are available at 155°F (68°C), 175°F (79°C) and 200°F (93°C) temperature ratings. The VK4621 is cULus Listed as a quick response sprinkler and FM Approved as a standard response sprinkler. The VK4921 is UL Listed and FM Approved as a standard response concealed pendent sprinkler.
The VK494, a 4.9 (71) K-factor sprinkler, along with the VK496, a 3.0 (43) K-factor sprinkler, and the VK498, a 5.8 (84) K-factor sprinkler are all available in ordinary and intermediate temperature ratings of 155°F (68°C) and 200°F (93°C). The VK494, VK496 and VK498 are all cULus Listed as quick response sprinklers for both light and ordinary hazard occupancies.
---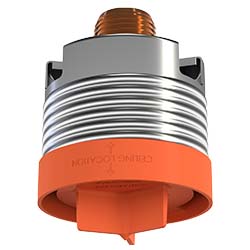 The new design of the protective cap, which can remain in place while the sprinkler is installed, will also protect from paint overspray.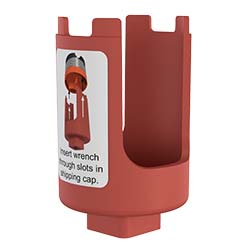 The reinforced nylon wrench makes installation a breeze.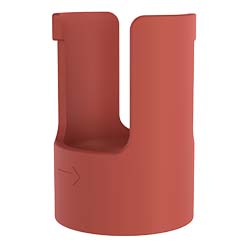 The cap removal tool can seamlessly remove the cap from the sprinkler once installation is complete.